thesis former
Matzeder, Marco:Zeichnen von Bäumen auf Gittern (2012)
Raitner, Marcus:Efficient visual navigation of hierarchically structured graphs (2005)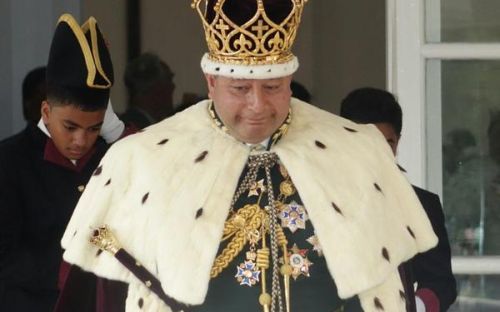 A former New Zealand high commissioner to Tonga, Christine Bogle, is in Nuku'alofa this week to make a presentation about her PhD thesis: Democratization in Asia – Pacific Monarchies: Drivers and Impediments.
The thesis is a study of monarchies in Bhutan, Tonga, Nepal, and Thailand.
In the article, titled "Historical data reveal fish assemblage shifts in an unregulated prairie river," Senecal discusses fish assemblage patterns in Wyoming's Powder River. Her research involved comparing historic fish assemblage (1964-1980) with contemporary assemblage (1994, 2007-2008). She suggests that while the Powder River is one of the last remaining unregulated prairie river systems, the fish assemblage has been altered as a result of cumulative landscape level changes. Key changes include increased relative abundance of sand shiner and plains killifish and decreased abundance of sturgeon chub.
Anna Senecal, a former Master's student in the Wyoming Coop Unit, recently published her research in Ecosphere. Her co-authors were Dr. Annika Walters, current assistant unit leader for fisheries, and Dr. Wayne Hubert, former unit leader for fisheries. Her article is based on data she obtained while performing research for her Master's Thesis.
Источники:
http://www.rnz.co.nz/international/pacific-news/397589/former-nz-diplomat-presents-thesis-on-monarchies-moving-to-democracy-in-tonga
http://wyocoopunit.org/news/former-coop-student-publishes-thesis-research
http://oatd.org/