When you brainstorm, you think deeply about the topic you'll be covering in your writing and let your mind follow any and every lead it comes across. If you've been assigned to write within a fairly broad area, this is the point where you narrow your topic down to a specific thesis statement.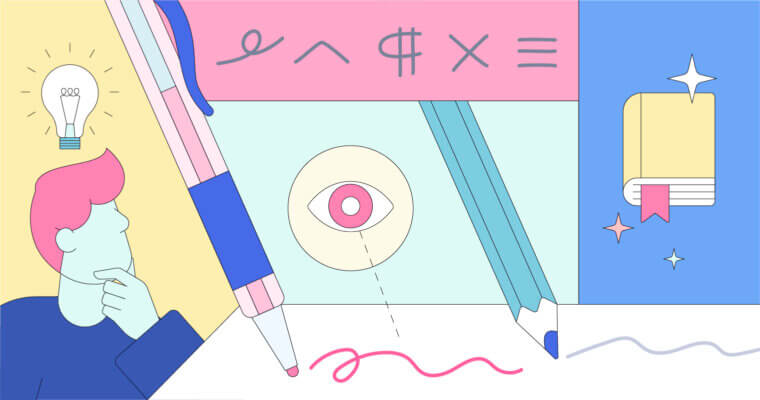 The Writing Process
Whether writing a paper for school or a document for work, high-stakes writing requires careful thought and execution. The steps involved in this form of writing constitute a writing process. Even though everyone ultimately has his/her/their own process for getting ideas down on paper and turning those ideas into a finished product, there are identifiable steps involved in the process of writing that can be defined, developed, and discussed. These steps include:
Common Types of Writing Assignments (Southwestern University)
Your best resource for questions about assignments is your professor. However, here are a few links that discuss some common types of assignments. Please remember that these are just guides and that each assignment is different.
If I Were a Carpenter: The Tools of the Writer (Roy Peter Clark, Senior Scholar at The Poynter Institute and director of the National Writers' Workshop)
Includes 20 of the best writing tips that Clark has learned from reporters, editors, authors, teachers, and coaches.
Stages of the Writing Process (MIT Writing and Communication Center)
Writing is a process that involves at least four distinct steps: prewriting, drafting, revising, and editing. It is known as a recursive process. While you are revising, you might have to return to the prewriting step to develop and expand your ideas.
Starting The Writing Process (Purdue OWL)
The highly regarded OWL (Online Writing Lab) at Purdue University offers a large collection of online guides on writing that are updated regularly and cover a myriad of topics. This is a link to their page on the writing process.
Tips and Tools Handouts (UNC Chapel Hill, The Writing Center)
A comprehensive collection of handouts that deal with various aspects of the writing process including: writing the paper; citation, style, and sentence level concerns; specific writing assignments or contexts; and writing for specific fields.
Pre-writing
Early in the pre-writing stage you should give thought to the subject and purpose of your assignment. If you are assigned a broad subject by your instructor you will need to narrow it down and focus on a smaller subject area, preferably something that interests you. In order to write effectively you also need to know the purpose of why you are writing. Each type of writing has a unique set of guidelines and knowing your purpose for writing will help you produce a text of high quality and relevance. In order for you to know the purpose of your writing you will need to interpret the task. See more information below about this.
Doing thorough preparatory work is important for your writing and will save you a lot of time in the long run. It will help you keep your focus during the writing process. As your project progresses you may have to make some changes to your initial plan.
At the beginning of the writing process it is important to take time to create a timetable for writing in order to ensure that you will have a finished product when the assignment is due. When planning your time, take into account that the revising phase may take as much time as the initial writing, or perhaps even longer. This is in many ways similar to planning your studies in general.
Interpreting the task
Before you begin writing it is important to understand what is required of you. Interpreting the task is an essential part of the writing process as it will influence the quality and relevance of your writing. The guidelines for the assignment should give you information about the required length and format of your text, as well as some information about genre and structure.
Perhaps the expected genre of your text is not stated directly in the guidelines but can be deduced from the instruction words. These are words that indicate what type of text you are supposed to write. They could be words such as "analyze" or "discuss".
The guidelines should also include information about which referencing system to use. Furthermore, they often contain information about how the assignment will be assessed and graded. If you lack information of what is expected of you, you should consult the course teacher.
Choosing a topic
You will have to choose a topic to write about, if one has not already been assigned. To choose a topic and get started with the writing process you can use invention techniques. Mind mapping or clustering and brainstorming are examples of invention techniques.
In the introduction to your paper you will need to make a claim that sets your position in an academic argument, a so-called thesis statement. Or, if the genre or discipline you are writing within calls for it, you may instead formulate one or more research questions that your text will try to answer. Both thesis statements and research questions serve to narrow down the topic and focus of the paper.
During the writing process you are likely to discover aspects that you were not aware of at the beginning, or the focus of your paper might become more refined or shift slightly. You can go back and rephrase the definition of your topic as well as the thesis statement or research questions as the writing progresses.
What is a thesis statement?
In a thesis statement you define the main idea of the paper and make a claim or state your position in an academic argument. A thesis statement is presented in the introduction and tells the reader what to expect of the rest of the paper. If it is not possible to formulate a thesis statement at the beginning of the writing process you may instead write down one or more questions that you would like to answer. Once you know what your findings are or where you stand in an academic argument, you may go back and define the thesis statement.
What is a research question?
A good research question is debatable which means that the answer requires an academic argument. That is, research questions should not be simple yes or no questions, or questions that can be answered with a list of facts. Instead, to answer your research questions, you need to present a claim during the course of your paper, and support it with evidence. Be aware that your research questions should not be too big to be answered within the framework of the assignment. Your research question/questions should be presented to the reader in the introduction.
Researching and reading
During the pre-writing phase you also research your topic and look for relevant sources. Often finding relevant literature is part of the final assessment of the assignment, as is the correct use of citations and references in the text.
When you read and take notes it is important to keep track of references. Always write down your sources when you take notes and mark out if you write down any quotations. This will make it easier to handle your references during the writing process and also help you avoid plagiarism.
Preparing to write
The next step in the writing process is preparing to write . In this stage, you're taking all the ideas, connections, and conclusions you encountered during your brainstorming session and organizing them into an outline .
An outline is basically a skeleton of a finished piece of writing that maps the topics you'll cover and where each paragraph fits into the piece. It provides a structure that helps ensure your ideas flow logically and clearly. It can be helpful to look at outline templates online, especially if you've been assigned a type of writing that you haven't done before.
Choosing authoritative sources
At this stage, you'll also identify which sources to use . With certain types of writing, you'll need to cite your sources. If this is the case for your current assignment, this stage is the point at which you should familiarize yourself with the applicable style guide and its formatting requirements for citations.
Make sure your chosen sources are appropriate for your writing before you decide to use them. For an academic writing assignment, the range of acceptable sources you can use is typically limited to academic articles, government or nonprofit research groups, and, if you're writing a literature review, the literary works you're comparing in your writing. With other kinds of writing, appropriate sources are relevant sources. For example, if you're writing an article about the rising popularity of mushroom-based health supplements, effective sources may include:
Striking the right tone
This is also the stage where you clarify the tone you'll use in your work. Usually, figuring out the right tone for your writing is easy—if it's an essay or another piece of academic writing, it needs a formal tone. If it's a promotional piece, your tone needs to be engaging and highlight the benefits of whatever you're promoting. If it's a cover letter , your tone should be confident, but not arrogant. When you're unsure about the right tone to use or how to achieve it, do an internet search for examples of the type of writing you're doing and familiarize yourself with the structure, vocabulary, and overall tones used.
Writing your first draft
Here's a secret a lot of writers don't realize: You don't have to write your rough draft from start to finish . If you know exactly what you want to say in your third supporting paragraph but you're not quite sure how to hook readers in your intro , write that third supporting paragraph and come back to the intro later. When you reach a challenging spot in your writing, it's easy to get stuck there and waste a lot of time trying to figure out what to write. Save yourself the time and stress by writing the easiest parts first, then moving onto the tougher spots.
As you move through the writing process, you'll employ different kinds of editing . At this stage, you're content editing , line editing , and copy editing . Later, you'll proofread your work and, depending on the content you're covering, you might fact-check it as well.
In some cases, you're totally on your own with editing. In others, editing your work involves incorporating feedback an editor or instructor left on your first draft. When you're facing the latter scenario, be sure to read the feedback carefully and address or incorporate all of it .
Edit with fresh eyes
Before you edit, give your work time to "cool off." In other words, don't jump from writing the first draft to editing it unless you're crunched for time and you absolutely must. By taking time between writing and editing, you're giving yourself some distance from your work. This enables you to view it with "fresh eyes" and catch mistakes and areas for improvement more easily than you would if you hadn't created that distance.
One way to easily find areas where you can make your writing stronger is to read it aloud. By listening to the rhythm of your writing, you can hear words that feel out of place, awkward transitions, redundant phrases, inconsistent tenses and tone, and points where you need more (or less) detail.
Pay attention to how effectively your supporting arguments prove and strengthen your thesis statement. Even if the piece you're writing doesn't have a formal thesis statement, it has a central theme or argument. The goal of editing and revising your work is to optimize your writing to make that central theme as clear and powerful as possible.
This is also the stage where Grammarly can really help you out. Not only does the Grammarly Editor catch typos and grammar mistakes, but it can also detect your tone and make word choice suggestions based on your specific writing goals.
Sources:
https://www.montclair.edu/center-for-writing-excellence/digitaldashboard/resources-for-writers/the-writing-process/
https://lnu.se/en/library/Writing-and-referencing/the-writing-process/
https://www.grammarly.com/blog/writing-process/
Writing process
Donald M. Murray, a Pulitzer Prize winning journalist and educator, presented his important article, "Teach Writing as a Process Not Product," in 1972. In the article, he criticizes writing instructors' tendency to view student writing as "literature" and to focus our attentions on the "product" (the finished essay) while grading. The idea that students are producing finished works ready for close examination and evaluation by their instructor is fraught with problems because writing is really a process and arguably a process that is never finished.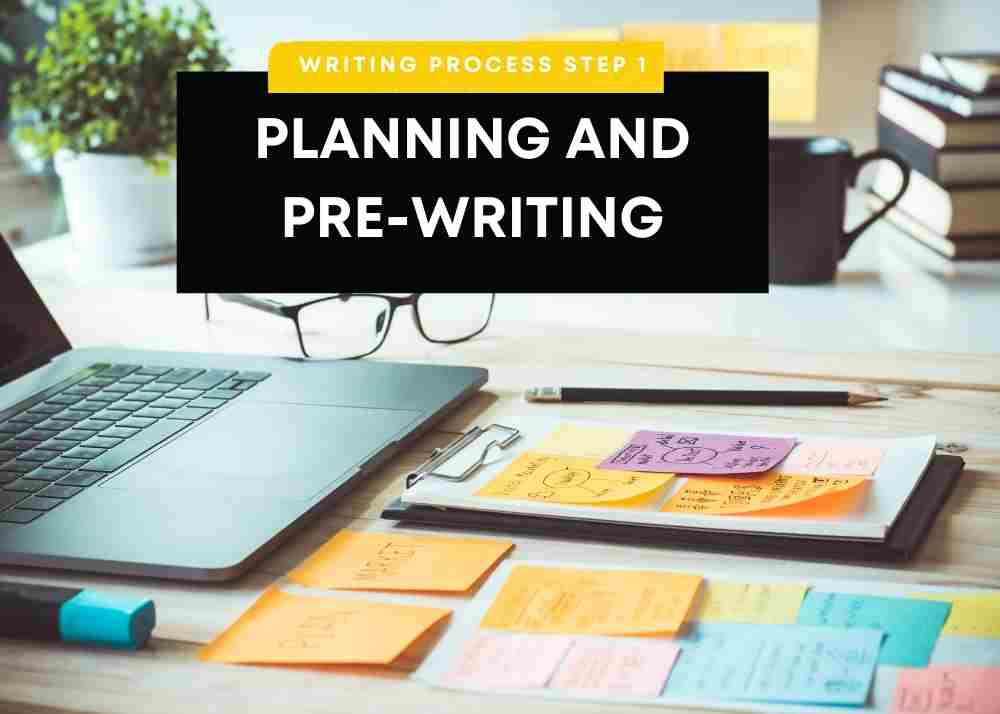 How do I do it?
Talk about your topic. Expressing your ideas can help you develop your thoughts even if your listener doesn't know anything about the subject. Getting your listener to ask you questions is especially helpful.
Write down your ideas. Start to make point form notes or lists of your ideas. Carry a piece of paper around with you for several days and write down ideas as they occur to you.
Research and read. Spend time reading and taking notes on the articles and books that you are using. Put brackets around your opinions and thoughts or use some other system to show which are your thoughts and which are the authors' ideas.
Use a formal strategy for exploring ideas. There are a number of specific strategies for exploring ideas, and you may want to use several of them. Don't worry about whether or not you want them all to end up in your paper. You'll figure that out later.
Freewriting
What you will have at the end of several freewriting sessions may not be something that can be turned into a paragraph or an outline for your essay, but you are likely to have ideas to develop in your paper.
Clustering, or mind-mapping
Listing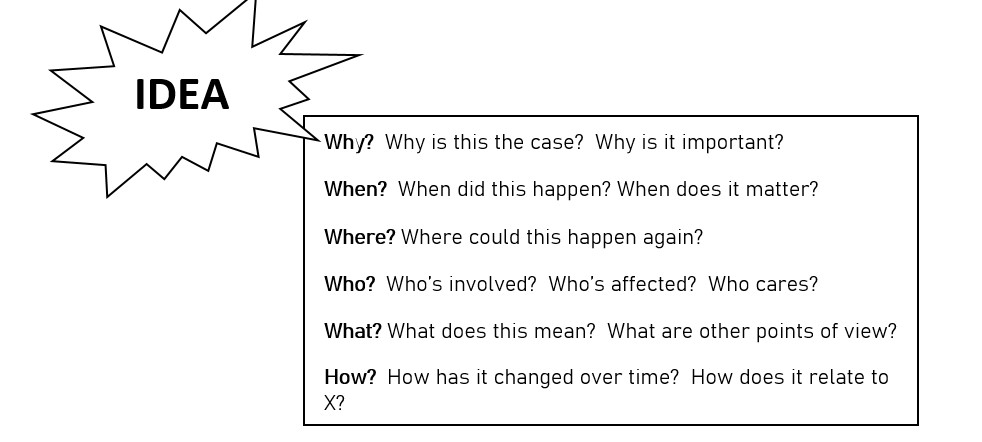 Categorizing
Categorizing is particularly useful for assignments in which some type of comparison is required and can also help you identify the views expressed by the authors of the articles and books you are reading, which may lead you to find the thesis for your own paper. Below is part of one example which shows how categorizing can be used to compare ideas and keep track of your own responses.
The Writing Process
The most important lesson to understand about the writing process, is that it is recursive, meaning that you need to move back and forth between some or all of the steps; there are many ways to approach this process. Allowing yourself enough time to begin the assignment before it is due, will give you time to move from one step to the other, and back as needed. Perhaps the easiest way to think about this process is as a series of steps that you can move from one to the other and back again.
The following steps have been adapted from the work of Paul Eschholz and Alfred Rosa, found in their book Subject & Strategy. The authors focus on discussing writing as a series of steps that can be adapted to meet any writer's needs; below, the steps have been modified to fit your needs as first-year writers. While reading through the steps below, remember that every writer has a unique approach to the writing process. The steps are presented in such a way that allow for any writer to understand the process as a whole, so that they can feel prepared when beginning a paper. Take special note of all the tips and guidance presented with each step, as well as suggested further reading, remembering that writing is a skill that needs practice: make sure to spend time developing your own connection to each step when writing a paper. You can also watch an introductory video on the steps:
Step 1 – Understand the Assignment
Always read over the entire assignment sheet provided to you by your instructor. Think of this sheet as a contract; by accepting the sheet, you are agreeing to follow all guidelines and requirements that have been provided. This sheet is a direct communication from your instructor to you, laying out every expectation and requirement of an assignment. Follow each to ensure you are conducting and completing the assignment properly.
Step 2 – Gather Ideas and Form Working Thesis
Once you understand the assignment, you will need to collect information in order to understand your topic, and decide where you would like the paper to lead. This step can be conducted in various ways. Researching to build content knowledge is always a good place to start this step, so make sure to check out Chapter 8: The Research Process for a more specified look at various research methods.
Then, you will want to formulate a Working Thesis. A working thesis is different than the thesis found in a final draft: it will not be specific nor as narrowed. Think of a working thesis as the general focus of the paper, helping to shape your research and brainstorming activities. As you will later spend ample time working and re-working a draft, allow yourself the freedom to revise this thesis as you become more familiar with your topic and purpose.
Step 3 – Write a Draft
After completing Steps 1 and 2, you are ready to begin putting all parts and ideas together into a full length draft. It is important to remember that this is a first/rough draft, and the goal is to get all of your thoughts into writing, not generating a perfect draft. Do not get hung up with your language at this point, focus on the larger ideas and content.
Organization is a very important part of this step, and if you have not already composed an outline during Step 2, consider writing one now. The purpose of an outline is to create a logical flow of claims, evidence, and links before or during the drafting process; experiment with outlines to learn when and how they can work for you.
Outlines are great at helping you organize your outside sources, if you need to use some within a particular assignment. Start by generating a list of claims (or main ideas) to support your thesis, and decide which source belongs with each idea, knowing that you may (and should) use your sources more than once, with more than one claim.
Step 4 – Revise the Draft(s)
This is the step in which you are likely to spend the majority of your time. This section is different from simply "editing" or "proof reading" because you are looking for larger context issues; for example, this is when you need to check your topic sentences and transitions, make sure each claim matches the thesis statement, and so on. Return to Steps 1 and 2 as needed, to ensure you are on the right track and your draft is properly adhering to the guidelines of the assignment.
The revision portion of the writing process is also where you will need to make sure all of your paragraphs are fully developed as appropriate for the assignment. If you need to have outside sources present, this is when you will make sure that all are working properly together. If the assignment is a summary, this is when you will need to double check all paraphrasing to make sure it correctly represents the ideas and information of the source text.
Step 3: Revision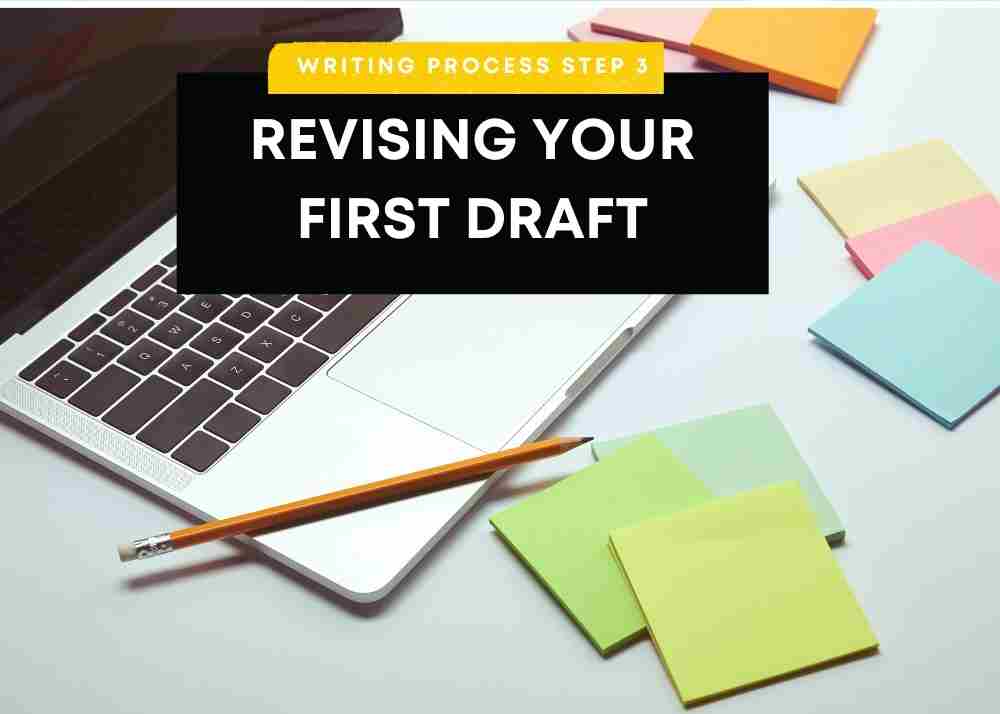 Depending on the size of the manuscript you've produced, which will depend on what you are writing about and the format, you will want to sit on that bit of glory for a minute before you dig into the next phase.
How long? A day to three weeks would be ideal, with the shorter works (essays, flash fiction, etc) requiring the least amount of time to wait. Your Great American Novels require the longer period.
But what you are not allowed to do is anything related to the manuscript you just finished, including writing about the piece or reading any of your notes. Stuff it in a drawer and pretend it doesn't exist.
This is your baby, after all, and, like with children, it will be hard for you to see it in a light other than positive (or extremely negative) without first putting a wedge of objectivity between you and it.
Read Straight Through Your Work Without Making Changes First
By now, you should be distanced well enough from the work to be able to put it under the microscope and extract those things that don't belong, but also hook onto those things that really shine and think of ways to enhance them.
Kill Your Darlings
Your initial feeling might be to shoe-horn it in somehow, or just to leave it because "It's just so good!" You have to fight this urge. The story doesn't exist as a means for you to show off. The story is in charge – don't forget that!
Add What's Necessary
You are also going to come across some parts of your work that might need some additional build-out – more description, sharpening details, putting in something you realized you forgot on the first draft that is vital to the story.
It is also a chance to highlight some of the naturally occurring symbolism in your narrative (don't go forcing symbolism, though; it never works the way you want it to) and add a little flourish here and there.
Remove Inconsistencies, Redundancies, and Unnecessaries
Inconsistencies:
A lot of the connection you have with the reader depends on suspension of disbelief – which is not going to happen if your morally rigid main character does something suddenly of ambiguous moral distinction.
Redundancies:
Did your character tell the same piece of back story twice? Did you repeat something else in a specific scene? Do you have two bars in the same town with the same name? Change it or get rid of it. Duplication makes your story less interesting.
Unnecessaries:
Don't Go Alone
This is also the time when you can start introducing your work to other readers. In fact, I would encourage it. Find a colleague or two you can trust to be honest in their assessment and let them read your work.
Step 4: Editing and Proofreading Your Final Draft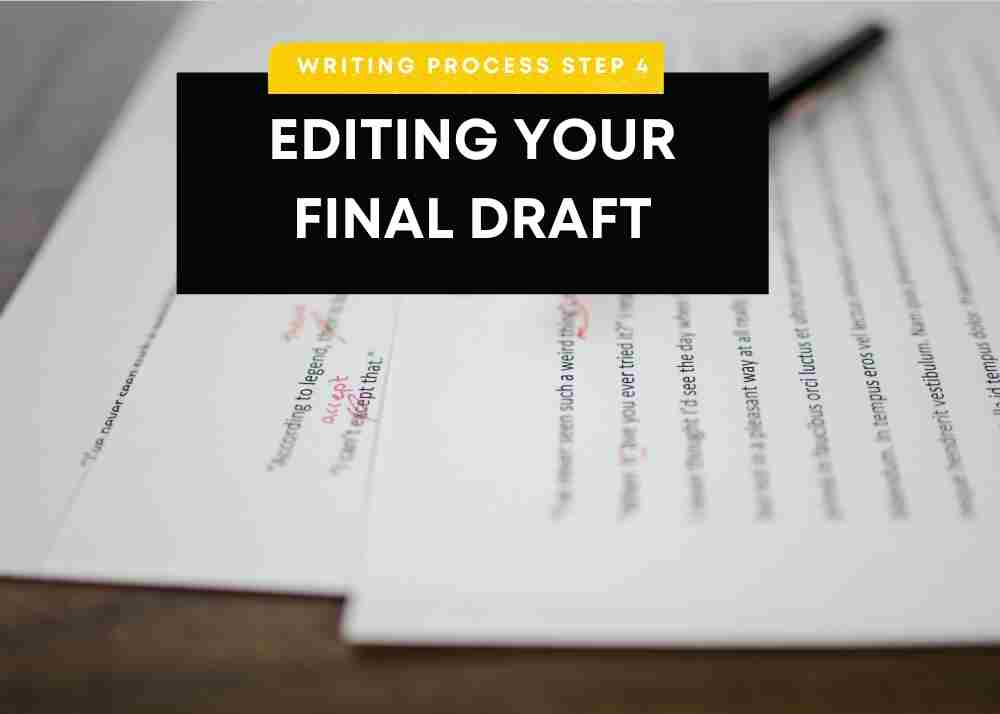 First, revising is the process by which a writer examines their work as a whole object – the completed narrative. You will go through several passes of revision before you come to this final step in the process of creating your completed work.
Proofreading is the third step of the writing process where we start worrying about things like grammar, spelling and punctuation. Your story should be solid at this point – now we're just making sure it is legible.
Slow Down
When I have done revision and proofreading for other people's manuscripts, I will do a single quick read-through of the entire work to get a feel for the writer's voice. Then I do the editing by reading the work backwards to keep my brain from engaging with the story on too intimate a basis. This trick can work for you as well.
Have Your Toolkit Handy
It takes a special kind of person to remember all the grammatical and linguistic rules for any language, English or otherwise. That said, it is a good idea to have some resources available to help with this process: a dictionary, a thesaurus, and a style manual.
Sources:
https://library.douglascollege.ca/learningcentre/writing-process
https://pressbooks.ulib.csuohio.edu/csu-fyw-rhetoric/chapter/3-1-eng-100-101-writing-process/
https://thinkwritten.com/5-step-writing-process/
Writing process
There comes a time each year when you must begin the all-important step of actually harvesting your vegetable garden. You will want to pick some of your vegetables before they are fully ripe. Eggplants, cucumbers, and squash fall into this category because they can further ripen once you have picked them. On the other hand, you will find that tomatoes, pumpkins, and most melons really need to ripen fully before you harvest them. You should also keep in mind that you would need plenty of storage space for your bounty. If you have a good harvest, you might want to have a few friends in mind, especially as recipients for your squash and cucumbers.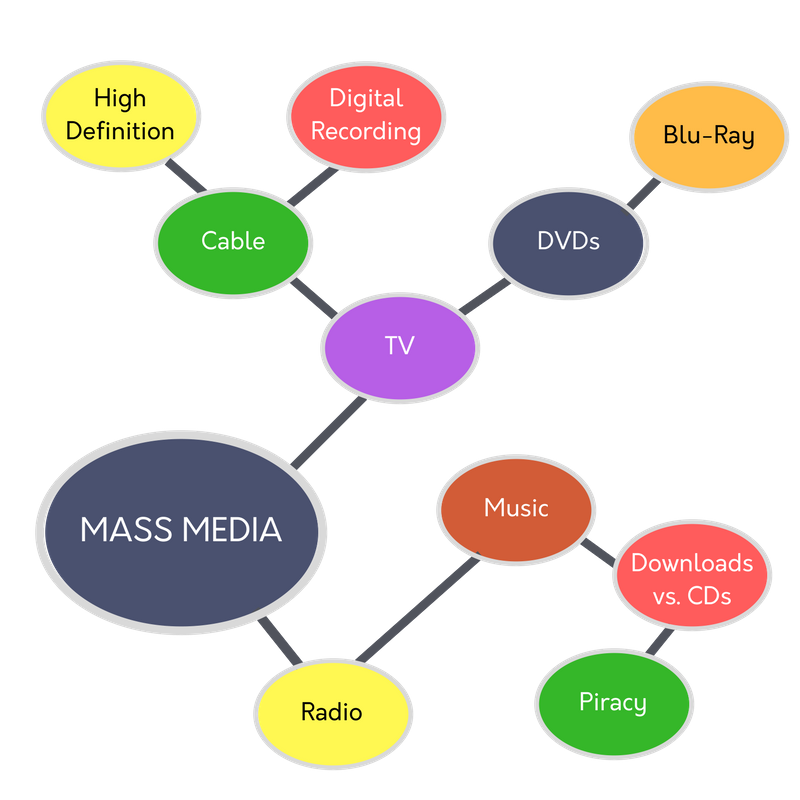 4 The Writing Process
Communication skills, including writing, are some of the most important soft skills (employable skills that have more to do with emotional IQ such as common sense, communication, problem-solving, and collaboration) that students learn when they are in college because most professions require high competency in written communication, which can be a chance for one to shine or to falter. With emails, memos, letters, texts, and even Tweets, most people spend a fair amount of time at work communicating via the written word. Whether you are messaging a colleague, writing to your manager, creating the company newsletter, or writing a press release to the media, your writing skills can boost or hinder your career easily, even if you do not have a "writing" profession. Basically, writing skills make a difference in how you are perceived in college and in the workplace. That is the reason it is important to be sure you are following expected guidelines, always using the steps of the writing process, and making sure that all of your writing is coherent, concise, credible, and correct.
No matter what type of writing you are doing, academic writing, professional writing, or personal writing, it can be made easier by using the writing process. The writing process consists of the different stages that a writer follows to produce a good piece of writing. Although different sources may label and group the stages in various ways, the stages of the writing process are essentially as follows:
Prewriting – Deciding what to write about (the topic) and gathering information to support or explain what you want to say about your subject, and planning how to organize your ideas in a way that effectively develops the topic.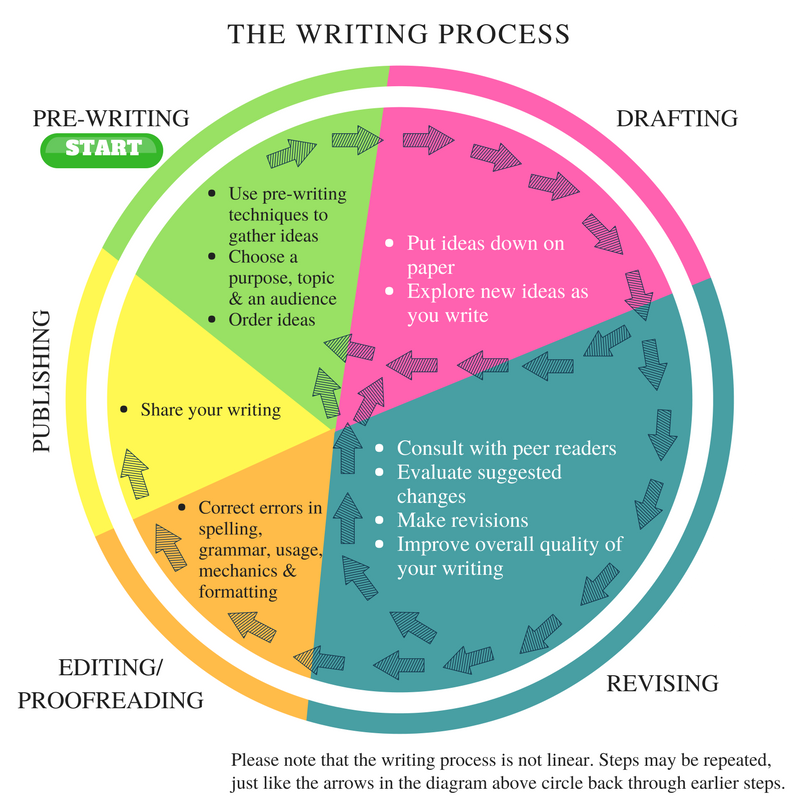 However, the writing process is not a series of neatly developed steps and may differ somewhat for everyone. Sometimes ideas do not flow easily, and the essay that you originally start out to write is not the essay that you end up writing. Often the stages proceed erratically and overlap; the important thing is to keep writing and improving until a final product is achieved. The more that you write, the better you will become as a writer.
What is prewriting?
First, understand the writing assignment and its limits. Consider the assignment's length. Always know the expected length of a writing assignment. A two-page paper has a much narrower topic than a ten-page paper would have. If there is no page limit, consider the nature of the assignment to suggest its length. A summary of a chapter will be much shorter than the original chapter. An analysis of a poem may likely be longer than the poem itself.
Second, establish the assignment's purpose. It is important to know the reasons you are writing or the purposes you are trying to accomplish with the writing.

Expressive writing conveys personal feelings or impressions to the audience.
Informative writing enlightens the audience about something.
Persuasive writing attempts to convince the audience to think or act in a certain way.
Other more specific purposes can include entertaining, analyzing, hypothesizing, assessing, summarizing, questioning, reporting, recommending, suggesting, evaluating, describing, recounting, requesting, and instructing.
Next, determine the assignment's audience. You must determine to whom you are writing. An audience can be an individual or a group. An audience can be general or specialized. Once you define your audience, you must determine how much the audience already knows about the subject to know how much or little background information should be included. You should also determine how best to approach your audience in terms of language, rhetorical strategies, purposes for reading, and background knowledge.
Then devise the assignment's occasion. The occasion for which you are writing will determine the formality and scope of a writing project. An in-class writing assignment will differ from an out-of-class formal assignment. A memo for fellow office workers will differ from a report written for the company's president. A letter to an aunt will differ from a letter written to a bank to request a personal loan.
Finally, assess your own previous knowledge of the subject. Before writing, you need to determine what you already know about a subject, what you need to find out about the subject, and what you think about the subject. Personal essays draw upon your own experiences and observations; research essays require you to gain new knowledge through research.
The next step in prewriting, and often the hardest, is choosing a topic for an essay if one has not been assigned. Choosing a viable general topic for an assignment is an essential step. Sometimes your instructor will give you an idea to begin an assignment, and other times your instructor will ask you to come up with a topic on your own. A captivating topic covers what an assignment will be about and fits the assignment's purpose and its audience. There are various methods you may use to discover an appropriate topic for your writing.
When selecting a topic, you may also want to consider something that interests you or something based on your own life and personal experiences. Even everyday observations can lead to interesting topics. After writers think about their experiences and observations, they often take notes on paper to better develop their thoughts. These notes help writers discover what they have to say about their topic.
Have you seen an attention-grabbing story on your local news channel? Many current issues appear on television, in magazines, and on the Internet. These can all provide inspiration for your writing. Our library's database (http://infoguides.virginiawestern.edu/az.php) Issues and Controversies is a first-rate source.
Reading plays a vital role in all the stages of the writing process, but it first figures in the development of ideas and topics. Different kinds of documents can help you choose a topic and develop that topic. For example, a magazine advertising the latest research on the threat of global warming may catch your eye in the supermarket. This cover may interest you, and you may consider global warming as a topic, or maybe a novel's courtroom drama sparks your curiosity of a particular lawsuit or legal controversy. After you choose a topic, critical reading is essential to the development of a topic. While reading almost any document, you evaluate the author's point of view by thinking about his main idea and his support. When you judge the author's argument, you discover more about the author's opinion as well as your own. If these steps already seem daunting, remember that even the best writers need to use prewriting strategies to generate ideas.
The steps in the writing process may seem time consuming at first, but following these steps will save you time in the future. The more you plan in the beginning by reading and using prewriting strategies, the less time you may spend writing and editing later because your ideas will develop more swiftly. Prewriting strategies depend on your critical reading skills. Reading prewriting exercises (and outlines and drafts later in the writing process) will further develop your topic and ideas. As you continue to follow the writing process, you will see how to use critical reading skills to assess your own prewriting exercises.
Drafting
The second step of the writing process involves drafting. During drafting, the writer puts his ideas into complete thoughts, such as sentences and paragraphs. The writer organizes his ideas in a way that allows the reader to understand his message. He does this by focusing on which ideas or topics to include in the piece of writing. During drafting, the writer will compose an introduction to the piece and develop a conclusion for the material. At the end of this step of the writing process, the author will have completed a "rough draft."
The process of drafting a piece of writing begins with an analysis of the prewriting. The author must use his prewriting notes to determine a focus for the piece. This may involve narrowing the focus of the topic and perhaps identifying a purpose for the piece.
For example, an author may decide to write an essay about dogs. He could have developed his prewriting notes with information about three topics relating to dogs: Show dogs, working dogs, and dog racing. These are all topics that could stand alone in an essay. During drafting, the author should choose just one of these topics for his piece of writing.
Once he has chosen a topic, he should identify a purpose for the essay. For instance, if the writing was meant to be informational, he might choose to write about working dogs, his purpose being to impart information. On the other hand, if he chose to write a persuasive essay, perhaps he would choose to write about dog racing, arguing for or against this controversial topic. After determining a purpose for a piece of writing, it is easy to begin drafting. Any information that is unrelated to the topic and its purpose should be eliminated from the prewriting.
The author begins writing by composing an introduction to the piece. The purpose of the introduction is not only to state the topic of the piece, but it should also draw the reader in to the piece of writing. For young children, the introduction may be one sentence stating the topic. More sophisticated writers will create an introductory paragraph that identifies the topic, sets the purpose for the writing, and suggests how the topic will be developed throughout the piece. The introduction to a piece of writing should be interesting. The tone of the introduction will vary according to the topic. If an author is writing a personal narrative, he might decide to begin with a creative quote about his experience. When writing an informational essay, the tone of the introduction must follow suit. It should be focused and informative.
A solid, interesting introduction sets the stage for the rest of the rough draft. An author should begin drafting the piece by organizing his notes in a sequence that will make sense to the reader. The focus should be on logical connections between topics. A young writer will compose the body of a piece of writing by including detail sentences related to the topic sentence. An older author should organize his writing in to paragraphs. Each paragraph should include its own topic sentence. Smooth transitions between paragraphs are important in creating a cohesive piece of writing, no matter the subject. A writer should refer back to his prewriting to keep him on track and ensure that the piece of writing maintains its focus.
A writer should complete a rough draft by composing a conclusion. The purpose of a conclusion is to wrap up the piece of writing by connecting all of the related thoughts and ideas. The best conclusions are creative, engaging, and leave few questions unanswered in the mind of the reader. Younger students can conclude a piece of writing with a simple sentence. Advanced writers should include a conclusion paragraph.
Sources:
https://pressbooks.howardcc.edu/criticalreadingcriticalwriting/chapter/chapter-4-the-writing-process/
https://www.calverteducation.com/learning-motivation/the-writing-process-drafting-and-editing
https://writingcommons.org/section/writing-process/